Blue moon night over Preston England Temple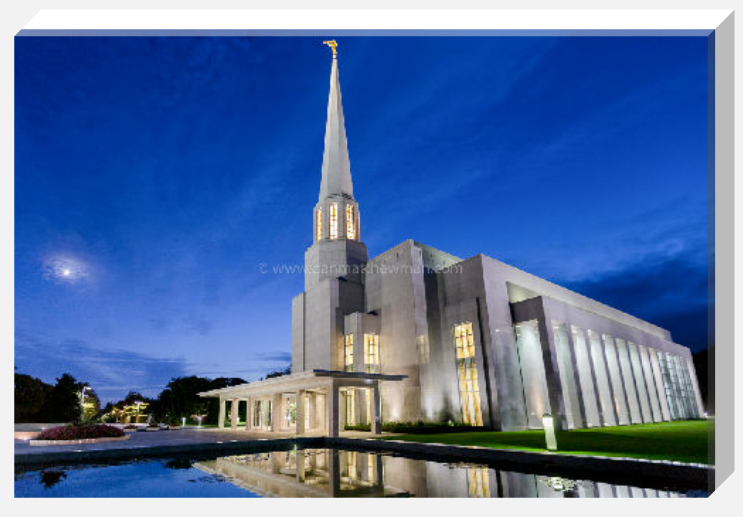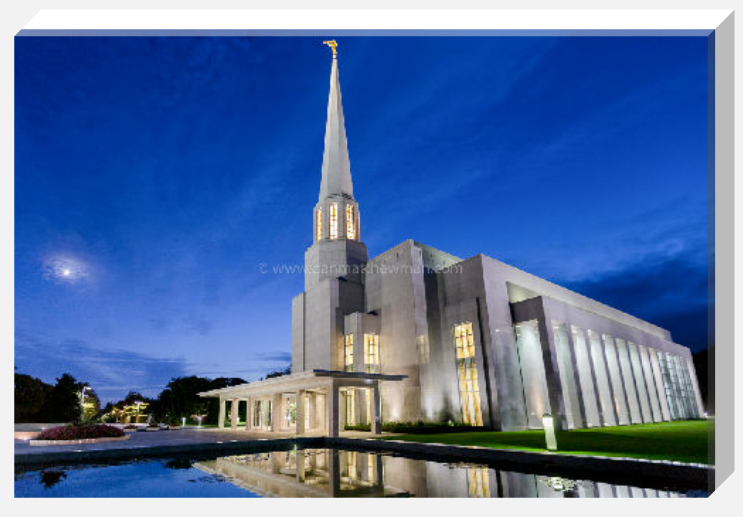 Blue moon night over Preston England Temple
The Preston England Temple is the 52nd temple of the Church of Jesus Christ of Latter-day Saints, located near Chorley, Lancashire. My image was taken during the 'blue hour' between sunset and darkness in November 2015; my focus was on capturing the heavenly blue skies contrasted with the golden light from the windows and the Angel Moroni statue.
This image is available to purchase in a variety of sizes and finishes, please see more information below. Please choose your preferred size, orientation and framing option when adding the item to your cart, Prices are shown include UK taxes, excluding delivery.
Canvas - Quality canvas print with white border edging (no wrap). Prints are manufactured on high quality print machines to give premium colour rendition before being cut to size and carefully mounted onto a solid 4.7cm thick wooden Frame. Supplied with fixings and ready to hang.
Unframed photo print - Printed on 240gsm semi-gloss paper. Supplied unmounted and unframed.
Framed photo print - Crafted from responsibly sourced FSC wood and in the UK. Frames come in white, black and ash (unfinshed) to fit the look of your room, each with a white/off-white mount for the perfect presentation. Frame includes wall fixings brackets on to make hanging nice and easy. Please note some image loss can occur at the bottom of the image if selecting the portrait version of this product.
Delivery - Delivery to mainland UK costs £5.99. Rest of the UK is £12. Order to the USA, shipping £25 with a maximum size of A3. For delivery further afield and other international destinations please contact me for more info. For international delivery, the recipient is responsible for payment of all import taxes, duties or other government charges.
In all cases, due to high demand, I will be taking delivery orders with a cut-off deadline at the end of each month. Orders will be fulfilled as soon as possible the following month...and so on. In October, November and December, I will aim to fulfill all orders in time for Christmas where such orders are made in good time. In urgent cases I may be able to accommodate specific delivery dates and for international shipping information please contact me.